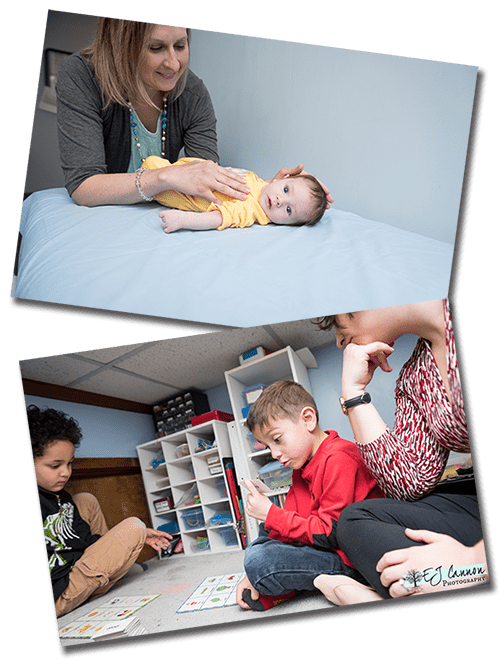 About Developmental Therapy Associates in Durham
Developmental Therapy Associates was established in 1982 and is one of only a handful of pediatric sensory integration therapy clinics in the US. We are a leading provider of occupational & speech therapy in Durham NC. We are instrumental in the rapidly growing field of speech and occupation therapy, and we do this by educating the public & medical residents throughout the UNC & Duke systems and our workshops reach throughout NC and internationally. We welcome any questions you may have about speech or occupational therapy in Durham.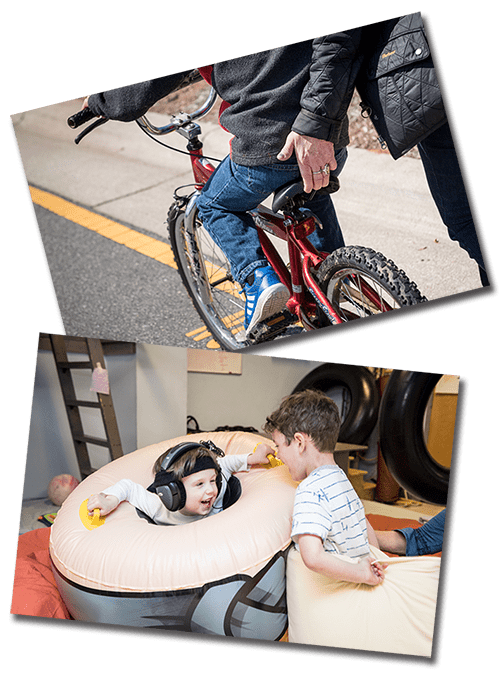 Look For Internships Or Jobs in Occupational or Speech Therapy in Durham?
As a teaching facility, Developmental Therapy Associates is always looking to help help students grow in the fields of occupational, speech, and language therapy in Durham & the Triangle. We offer shadowing opportunities as well as speech & occupational therapy internships in Durham for undergraduate and graduate students. Click the button below to learn more about these opportunities.
Developmental Therapy Associates is also a leader in speech therapy & occupational therapy in Durham, which means we are always looking for qualified candidates. We also take applications for administrative positions and support staff positions. Take a look at our careers page for more information.
What is play-based therapy? What does that REALLY mean? Play based therapy is a fun and engaging way to help children develop a variety of skills.
At Developmental Therapy Associates, We are seeing clients through telehealth and office visits. We are taking every precaution to keep you and your loved ones safe from Covid 19.
See What Our Happy Clients Say About Us
Both of my kids saw Ashleigh Lathram and she was wonderful. Both kids met their goals in OT. Ashleigh taught us great strategies to use to support them. She was great at communicating with me, connecting with them, and helping them. Scheduling was also very easy, which we appreciated. Completely recommend.
Chantal McGill
15:40 06 Jul 21
Katie and Michelle are the best therapists. My nephew Julian has flourished because of them.He has come such a long way and it couldn't have been without them.They are a clinic where you can feel the amount of care for every patient, but that might just be Mrs. Kat.She always makes sure that everything is as it should!Totally recommend!
Rosa Cazarez
15:07 19 May 21
10/10 would recommend. Miss Kat is the best, she makes the house a home. The therapists are amazing and are great at their jobs!🙂
Sarai Jones
19:39 30 Mar 21
We are very pleased with the therapists at DTA in Cary. Evelyn and Jenny are wonderful with our boys and always have great suggestions and resources to help us at home. They listen and ask great questions . Also, they worked hard to make the Zoom sessions meaningful during the quarantine period.
Great place to learn and grow
My child has been a patient here for a few years. He has developed a great relationship with his OT Michelle. She is flexible and open to innovative ways of treating my child as a unique individual. She is respectful, caring, and fun! We always feel like we are a part of a team when working with her. The office staff is great too. They are always friendly and supportive. It feels like family when we greet Ms. Kat or Liz. 100% recommend.
Sola Sands
20:09 03 Dec 18
Found them through a referral! THESE WOMEN ARE AMAZING! The therapist here are incredible .
Susan Winston
18:44 22 Oct 18
Swetal has been a wonderful and understanding therapist to my son. He's matured and become much more aware of his body since she's been working with. It's made a huge difference. Thank you, DTA!
DTA is fabulous, the place, the staff is all wonderful! Therese and Michelle are working wonders with my son. And Kat is the best receptionist Ever! Hands down
Marlene Thomas
18:33 24 Apr 18
Great people from the front desk (Ms. Kat) to the therapists. Highly recommend!
Will Turner
20:22 20 Apr 18