Ellen Given, MS CF/SLP
Speech Language Pathologist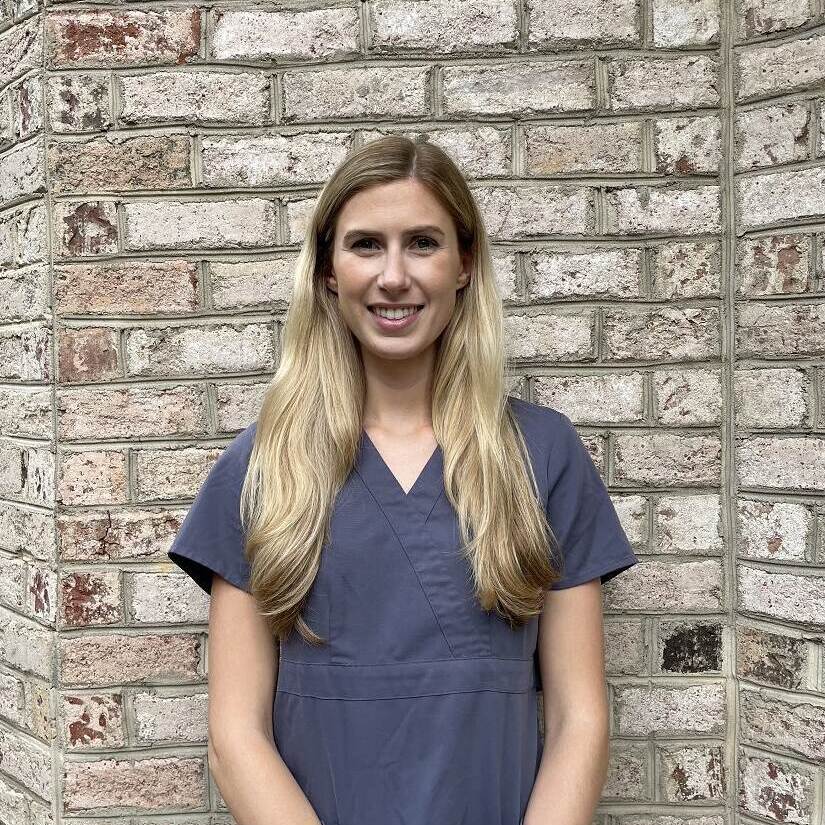 Ellen began her DTA journey in January of 2022 as a student clinician and returned
in June of 2022 to join the staff as a Speech Therapist. She is originally from
Birmingham, Alabama. Ellen received her undergraduate degree in Educational
Studies from Furman University, and she received her master's in Communication
Sciences and Disorders from the University of Alabama.
Ellen has experience working with children and adults of all ages and of varying
diagnoses ranging from: Apraxia of Speech, Autism, Cerebral Palsy, Dyslexia,
feeding disorders, fluency, expressive and receptive language, articulation, and
pragmatics. She especially enjoys working with individuals with developmental
disabilities as well as augmentative/alternative communication.
She has a passion for working with children of all ages, equipping them with the
necessary skills to thrive. She always pursues the opportunity to collaborate with
families to encourage the most naturalistic therapy plan. Ellen is currently in her
clinical fellowship and has obtained her temporary Speech-Language Pathology
license from the North Carolina Board of Examiners.