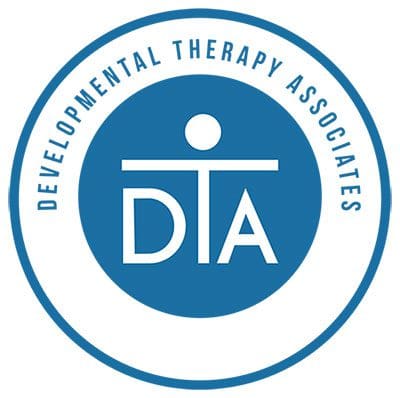 The History Of Developmental Therapy Associates
Developmental Therapy Associates was established in 1982 as one of a handful of pediatric sensory integration therapy clinics across the US providing occupational and speech therapy services. Who would have thought that nearly 37 years later sensory integration would become a common term that is used across many disciplines. Now known as sensory processing disorder (SPD) in professional literature, the successes children and their families have experienced based on this type of therapy withstand the test of time.
The number of pediatric practices offering therapy services using a sensory integration framework is a testament to the hard work, perseverance and dedication of our staff, past and present. Developmental Therapy Associates has been instrumental in this movement by educating the public along with medical residents from Duke University Medical Center and the UNC hospital system on the importance of early detection and proper evaluation and therapy. Our staff has presented workshops and conferences to thousands of parents and professionals across North Carolina, the US and internationally.
DTA continues to be a leader in North Carolina and the southeast region in providing cutting edge/high quality occupational and speech language therapy services both in the natural environment and in our specialized clinics. The successes that we see during therapy sessions are consistent and exciting. The success stories we hear from our families are what drive our saying "Changing Lives Through Everyday Successes". It is these everyday successes our kids and their families experience that make this work so worthwhile. Hearing a parent say that their child is now able to enjoy a family outing, make a friend at school or express needs clearly are the everyday success stories that keep us doing what we do!
Our Core Values
Authenticity
We celebrate the uniqueness of every person.
Eagerness
We foster personal and professional growth to provide the best success to our clients and families.
Diligence
Our thoroughness in the level of care we provide is unmatched.
Dedication
We provide the highest quality of OT and SLP services through advocacy and education..
Collaboration
Collaboration is at the heart of our everyday successes!