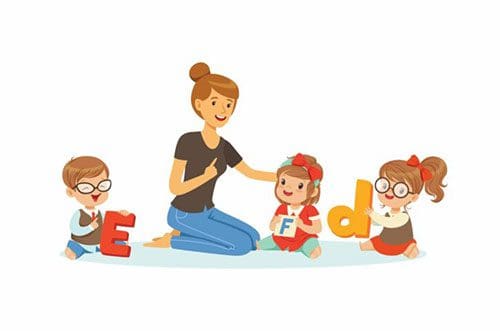 What Should You Expect From The Initial Evaluation?
During your initial evaluation visit, you will check at the front desk window. Our Front Desk Coordinator will notify your therapist of your arrival, who will then meet you in the lobby. The therapist will guide you and your child to the evaluation room where they will complete an evaluation, typically one hour, which includes a parent/caregiver interview regarding your concerns, standardized testing as needed and other clinical observations as needed. Once the evaluation is completed, your therapist will provide information regarding when your next session will be. An evaluation report will be written up following your initial visit and a copy can be provided to you. After your appointment, the Front Desk Coordinator will help you to check out.
New Patient Forms
Here are some of the forms that you will need to fill out before your initial evaluation:
Insurance Information
At Developmental Therapy Associates, we accept a wide variety of insurance plans. Please take a look at our insurance page for answers to many of your insurance questions.
Telehealth For Occupational & Speech Therapy
Developmental Therapy Associates offers remote therapy which is provided by a licensed Speech-Language Pathologist and/or Occupational Therapist via a secured platform. Click the button below for more information.
Some Frequently Asked Questions
For answers to other frequently asked questions, please visit our FAQ page.