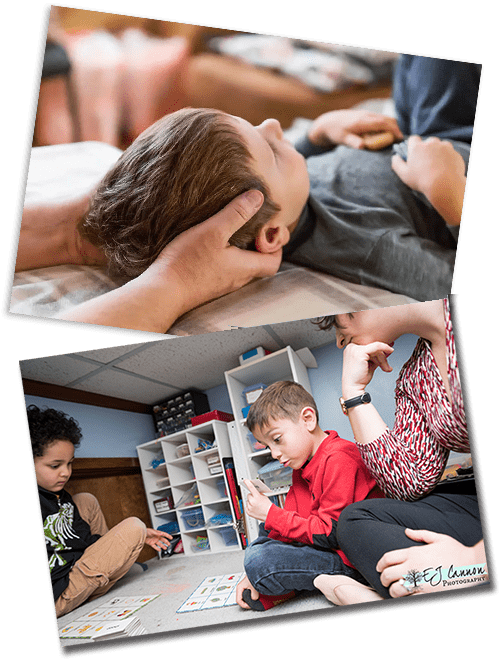 About Developmental Therapy Associates in Cary NC
Developmental Therapy Associates was established in 1982 and is one of only a handful of pediatric sensory integration therapy clinics in the US. We provide occupational and speech therapy services in Cary. Our team has been instrumental in the rapidly growing field of speech and occupational therapy by educating the public, as well as medical residents across the Duke & UNC systems. We present our workshops in North Carolina, the United States, and internationally. We welcome you to contact us with any questions you may have about our therapy services or to schedule an evaluation.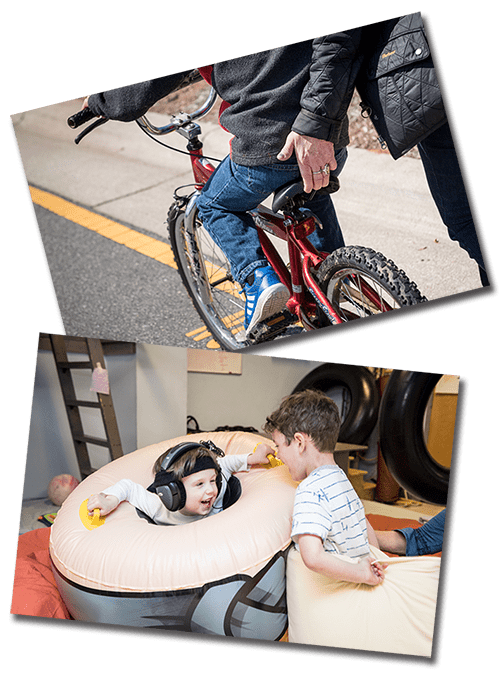 Internships & Careers For Speech & Occupational Therapists in Cary NC
If you are are looking for a job as an occupational or speech therapist in Cary, we are always looking for qualified candidates. Aside from therapists we are also taking applications for support staff and administrative positions. Take a look at our careers page and fill out the online form to be considered for these positions.
Because we are a teaching facility, we also have student internship & shadowing opportunities for both undergraduate and graduate students who are considering a career in speech therapy or occupational therapy in Cary NC.
We are excited to announce our Silver Placement in the 2023 News and Observer's Raleigh's Best Contest!
You're Invited To Our Grand Opening! Now That The Raleigh Renovictions Come Join Us On Thursday 9/14 at 3PM For Ice Cream, Prizes & Fun!
Developmental Therapy Associates are pleased to announce our Summer Social Groups. There's something for every child throughout the summer. Learn More Inside.
See What Our Happy Clients Say About Us
Dorine Newton ★★★★★ We truly appreciate Brittany and Mackenzie for their kindness, patience, and persistent efforts to help our son, James, with his sound sensitivity! Brittany has a wealth of knowledge and experience with Therapeutic Listening and the Safe and Sound protocol! She was always coming up with new ideas and ways to help our son. Both ladies were also so kind and positive, which made therapy appointments fun and pleasant experiences for James. Thank you, Brittany Iwanski and Mackenzie, for all you have done to help our family!
Jaclyn Golderer ★★★★★ Great experience!! Couldn't have been happier with the warm and friendly staff. My child was nervous but quickly warmed up to therapists. Would give more stars if I could!!
Melissa Torres ★★★★★ We love this place. We've seen such an improvement over time. So happy to be apart of the DTA FAMILY.. Our little girl loves coming here!!
Rana J ★★★★★ Thank you Ms. Beth &Joe for helping me out in regard my son's evaluation and OT. Can't wait for my son yo start at your facility. Appreciate the prompt response.
Kristi Thompson ★★★★★ We love DTA. Everyone has been so helpful and provided great resources for our family. We especially love Lauren. We feel so lucky to have this practice in our community.
Yvonne Ethridge ★★★★★ My sons love going to DTA. They have made so much progress with their very knowledgeable and experienced OT, Evelyn.
Kelly Cudrnak ★★★★★ We love DTA. My 5 year old (almost 6) has really benefited from going here for over a year and a half. He has learned to really stop and look at the world and how he effects the people around him. He has been able to do lots of social interaction work and play. It has been wonderful having him be able to play with his siblings with the OT slowing things down. He has worked with a few therapists (when his primary therapist is on vacation or he has a last minute schedule change) they have all been easy to work with and talk to. We communicate via email to discuss ongoing issues throughout the week. The people working the desk are very helpful and understanding. I would recommend this OT office to anyone whose child needs OT. Wonderful place to play and learn.
Zack Helms ★★★★★ We have had a positive experience here for over a year now.
I Nesbeth ★★★★★ The do double up on appointments so the kids can work on cooperation and manners. I beg my mom to go. It's the funniest place in the world. I learned how to ride my bike and use proper motor skills