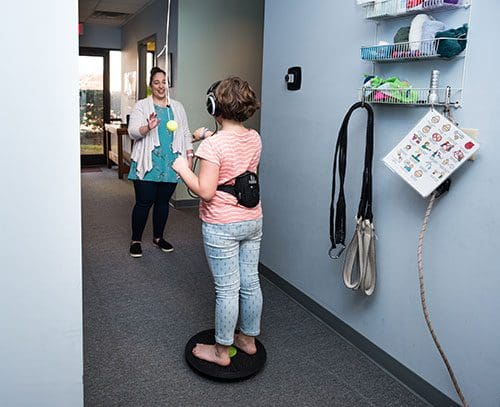 Developmental Therapy Associates Are One Of The Top Providers For iLs in Durham, Cary & Raleigh
iLs is a complementary approach to brain fitness which can be integrated into a broad variety of educational, therapeutic and self-improvement programs. In the same way we can train our bodies to become stronger and healthier, iLs trains the brain to process sensory, cognitive and emotional information more effectively. With better synaptic connectivity, we perform better. It's about as simple as that.
We start with music and movement, and then gradually integrate language and cognitive processes. The exercises appear simple but become increasingly difficult as we add new layers for simultaneous processing. The program involves no computers or screens of any type. Someone once referred to iLs as "a boot camp for the brain." We'd like to think of it more as play, and we all know we work hardest when we play!
iLs Can Assist With…
Emotional regulation
Behavior & self-control
Attention & concentration
Auditory processing
Sensory processing