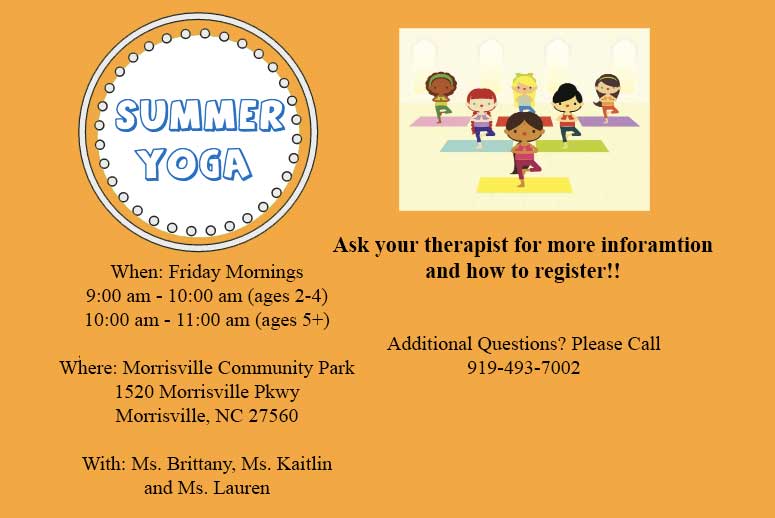 Our Summer Yoga Program For Children
What: Ms. Brittany, Ms. Kaitlin & Ms. Lauren will be providing yoga classes for children. You can register your child or children for single sessions or for the entire 5 week program.
Where: At The Morrisville Community Park
1520 Morrisville Pwky
Morrisville, NC 27560
When: We will offer 5 weeks of classes on Fridays.
June 29th
July 1st
July 8th
July 15th
July 22nd
9AM – 10AM: Children aged 2-4
10AM – 11AM: Children aged 5+
COST
Individual Sessions: $15 for the first child. $12 for each additional child
Entire Program Bundle(5 classes): $50 for the first child. $40 for each additional child.
How To Enroll Your Child in Our Summer Yoga Program:
If you have additional questions, or if you would like to register, simply fill out the form below or give our Durham location a call at 919-493-7002.
*Classes may fill up your spot is not guaranteed until you have made payment. Classes will be booked on a first come, first served basis.