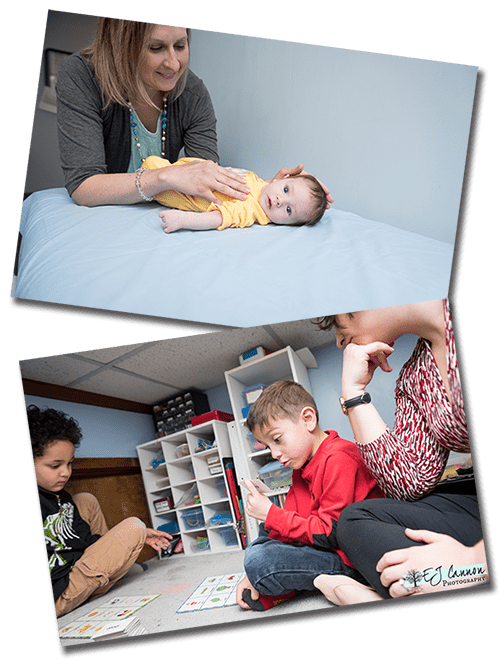 About Developmental Therapy Associates in Raleigh
Developmental Therapy Associates was established in 1982 and is one of only a handful of pediatric sensory integration therapy clinics in the US. We provide occupational and speech therapy services in Raleigh, Cary, Durham & the Triangle area of North Carolina. our team has been instrumental in the rapidly growing field of speech and occupational therapy by educating the public, as well as medical residents across the Duke & UNC systems. We present our workshops in North Carolina, the United States, and internationally. We welcome you to contact us with any questions you may have about our therapy services or to schedule an evaluation.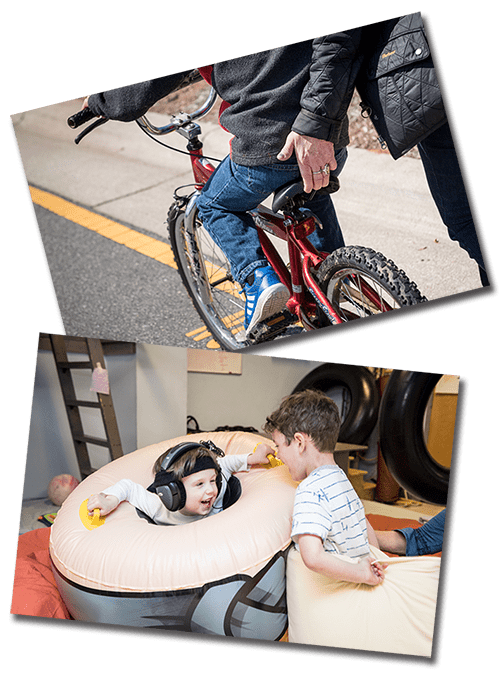 Internships & Careers In Speech & Occupational Therapy in Raleigh NC
Developmental Therapy Associates are always on the lookout for qualified occupational and speech therapists in Raleigh NC. We also hire for support & administrative positions from time to time as well. If you are interested in a career in speech or occupational therapy in Raleigh, check the careers page for more information!
Not only are we looking for experienced therapists, but as a teaching facility, we also provide shadowing and internship opportunities for students (graduate & undergraduate) in Raleigh NC. Click below to find resources for students looking to learn more about speech & occupational therapy in Raleigh.
Sensory Enrichment Therapy is an effective, affordable, evidence-based, clinically-validated program designed to help individuals with developmental delays
The Safe and Sound Protocol can benefit many different individuals from children to adults. Talk to our team about how it might benefit you!
As we begin the transition from holiday break back to our normal school routines, it is important to remember how big this shift is for our kiddos!
See What Our Happy Clients Say About Us
If I could rate higher than 5 I would. My son LOOKS forward to coming to his sessions every week!! Emily is AMAZING. Literally her personality is a breath of fresh air. Highly recommend!
I highly recommend Absolute Speech and Language Therapy! I am the Assistant Director of a local preschool; we have had Absolute come into our facility for the last 10 years to provide free speech and language screenings for children 2-5. They are highly efficient during the screening process and easy to work with throughout the therapy duration. I cannot say enough positive things about the owner Trish and therapist Michelle in particular. Highly professional!
I definitely recommend Absolute Speech & Language Therapy! Meghan is an amazing speech therapist for both of my toddlers and they absolutely love her! Her energy is awesome and my toddlers have improved so much with their speech since coming to her!